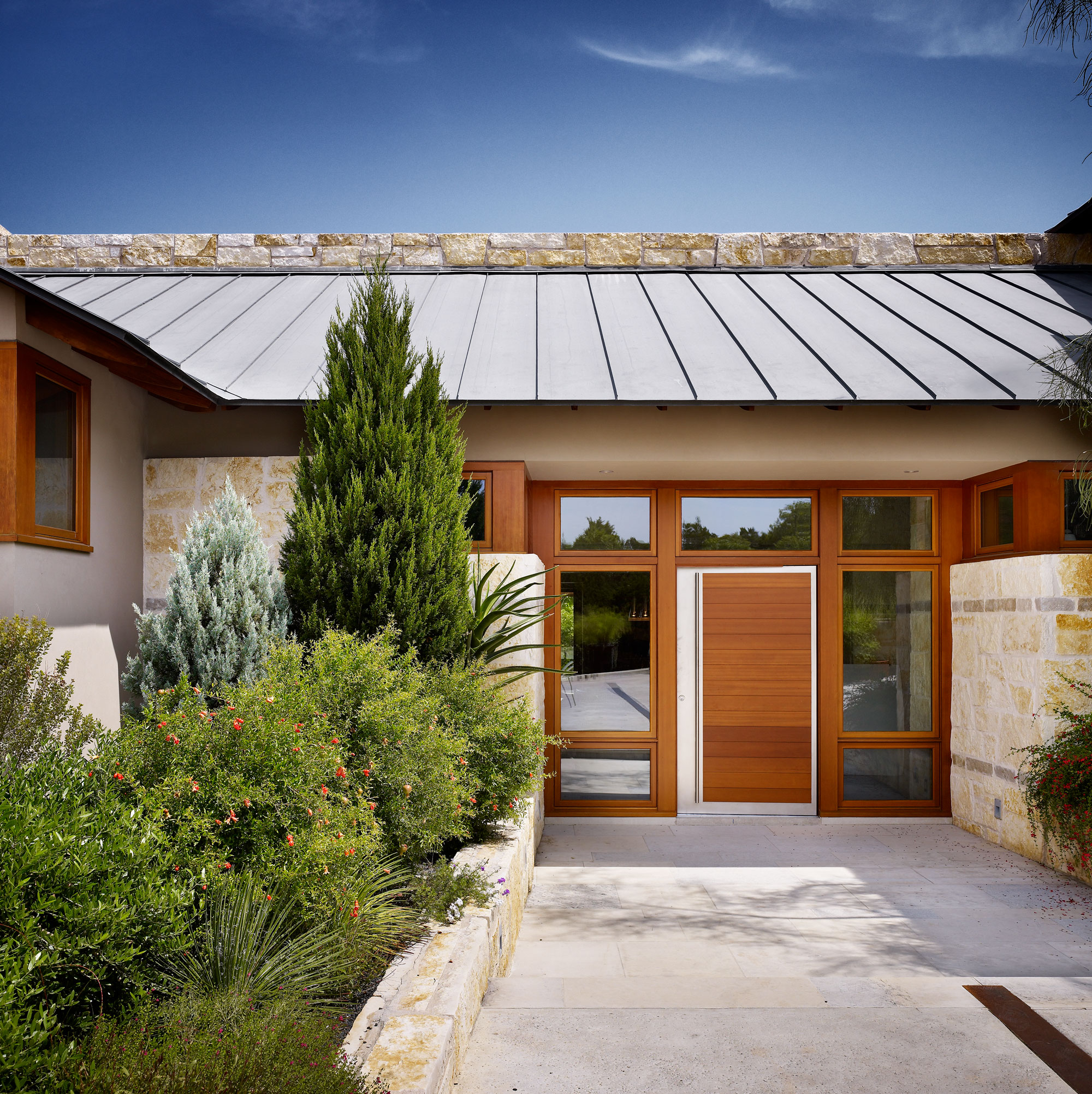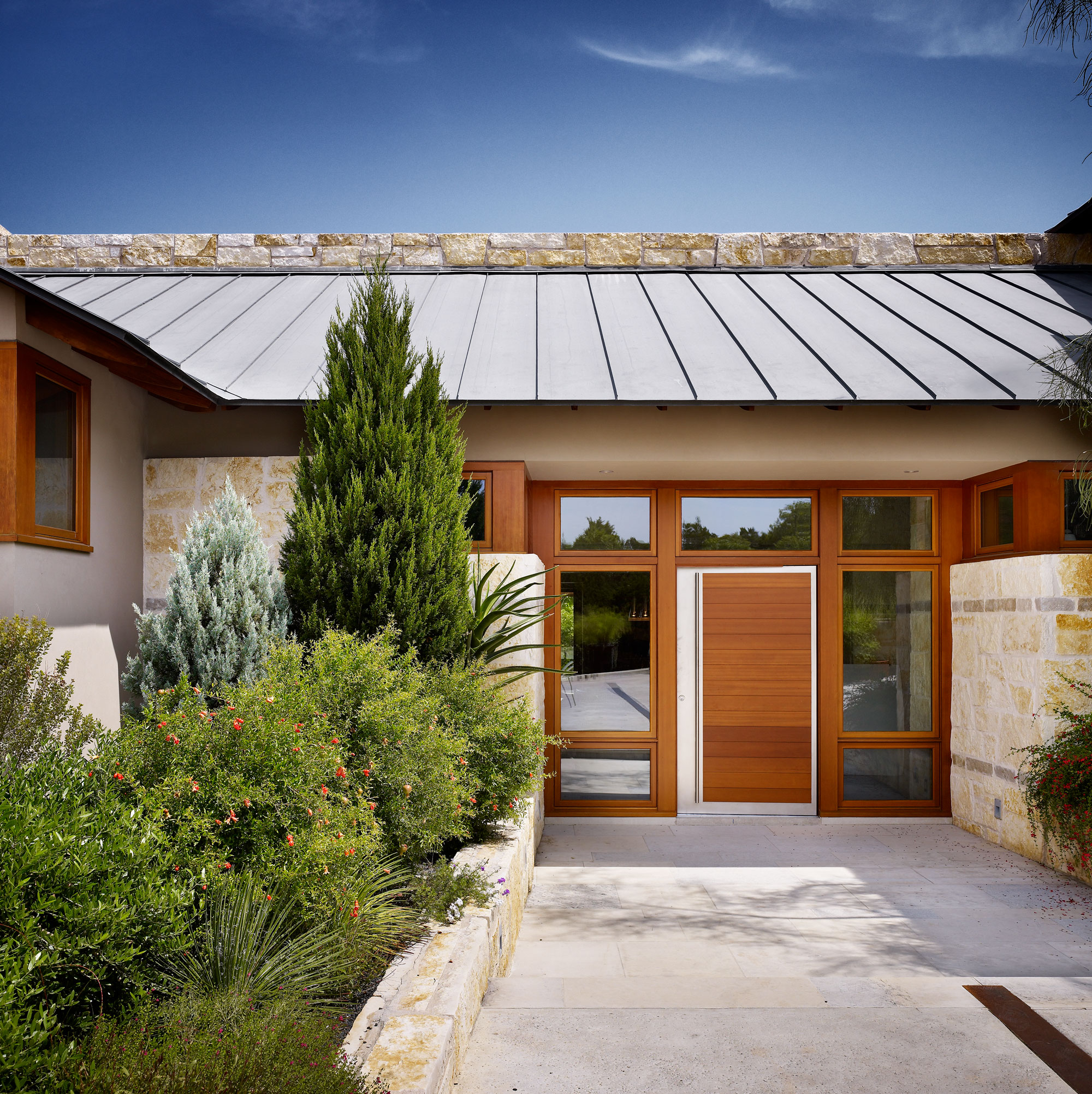 Location: Austin, Texas
Completed: 2006
Design Team: Gary Furman, Philip Keil
Contractor: Dalgleish Construction
Landscape Design: Big Red Sun
Photographer: Paul Bardagjy, Casey Dunn
This house is located on a challenging site. A long curving slope and a western exposure introduced opportunities for a design with dynamic sectional interest. Porches and arbors to the west engage and moderate the harsh solar exposure and extend the interior spaces outward, highlighting the views. A large stone wall cuts through the house, organizing the circulation, providing a strong material presence in the interiors and creating a connection to the exterior. The stone wall and the horizontal banding pattern accentuate the sectional condition, while the descending floor plane provides a sense of spatial movement. Details are executed in vertical grain Douglas Fir and steel, providing a lightweight warm contrast to the local Texas limestone. Special attention was given to fixtures and fittings to finish the contemporary, fresh feel of the house.
Recognition:
"Contemporary Texas Architecture", E. Ashley Rooney, 2017
Houzz.com, "Entryway Appeal Can Hinge on a Pivot Door", 2013
Piscine Oggi Magazine, "Architectura / Ambiente / Tecnologia dell'Acqua", August 2009
Custom Home Magazine, "Worth the Wait", July/August 2009
Residential Architect Magazine, Homes Tour Selection, 2008
Tribeza Magazine, "West Side Story", August 2008
AIA Austin, Homes Tour Premier Party, 2007