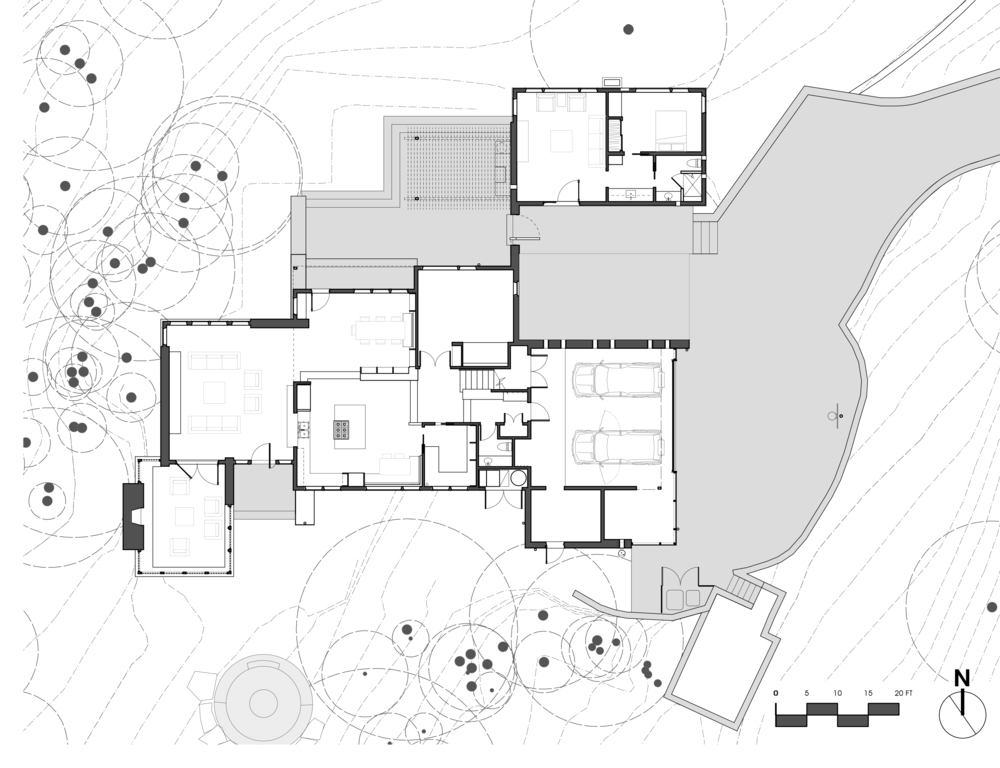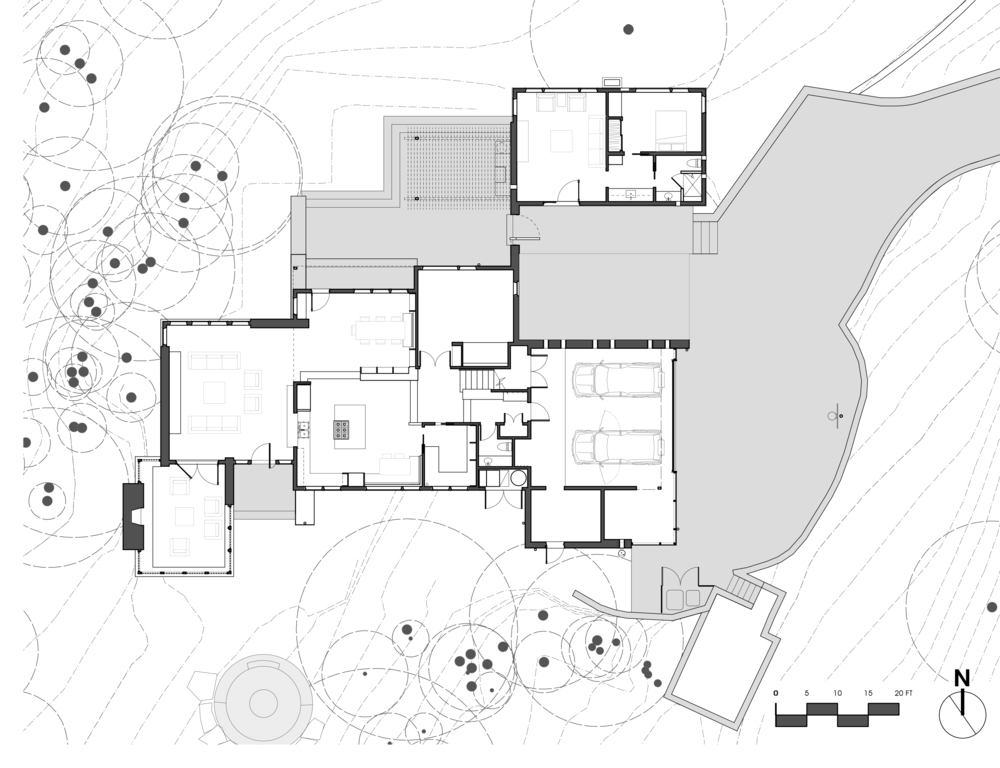 Location: Austin, Texas
Completed: 2011
Design Team: Gary Furman, Philip Keil, Troy Miller, Christine McManus, Taylor Borchert
Contractor: Pilgrim Building Company
Landscape Design: Co'Design Landscape Architecture
Interior Design: Wendy Dunnam Tita
Photographer: Casey Dunn
At the edge of a residential neighborhood, the house is situated between sloping woodlands to the south and an open field to the north. The homeowners are both professors at the University of Texas, one of whom teaches environmental health economics. This house became a laboratory for her research; each material used in construction was scrutinized by the design team for its contribution to indoor air quality and environmental health. The resultant product goes above and beyond common green building practice to become a "healthy house", not just a green house (the house has received a five-star Austin Energy Green Building rating).
Recognition:
Austin Energy Green Building, Cool House Tour, 2014
Inhabitat.com, "North Peak House Goes Above and Beyond Austin's Green Building Standard", 2013
Austin Energy Green Building, Case Study, 2013
Austin Home Magazine, "Home Is Where the Health Is", 2013
Houzz.com, "A Texas Home Gets a Healthy, Fresh Start", 2013
Green Builder Magazine, Home of the Year Award: Best Healthy House Design, 2012
GreenBuilderMedia.com, Achievements in Sustainable Building, 2012
AIA Austin, Homes Tour Selection, 2012
ResidentialArchitect.com, EHDA Merit Award, 2012
Austin Energy Green Building, 5-Star Rating, 2012